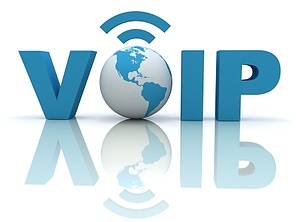 Many businesses today have already made the change to VoIP to take advantage of its numerous capabilities. Why have they decided to move from a traditional phone system to a Voice over IP solution? Below we will briefly touch on 5 VoIP benefits.
Centralized Management – With this model, you can lower your IT costs by managing multiple locations from one spot. For example, if you have additions, moves, or changes you are doing them in one place, rather than making those changes for a remote location or on a physical system at that remote location.

Flexibility – with a few clicks of a button, you can add phones, voicemail, and instant messaging quickly and efficiently.

Scalability – The systems can easily grow to accommodate your business' growth if needed.

Feature Rich – VoIP systems offer many features that older analog systems simply cannot. These features can enhance your employee's productivity out of the gate.

Save Money – Interoffice calls can traverse your existing network/WAN infrastructure, saving money on office to office calling. Office productivity will increase as a result of the features VoIP provides. You could also take advantage of routing calls that would otherwise be Long Distance, out a gateway located at a remote branch, where the call would be a local call.
All in all, there are many great benefits that VoIP offers over traditional systems. If you would like to learn more, contact a Sales Representative at NetWork Center, Inc. today.