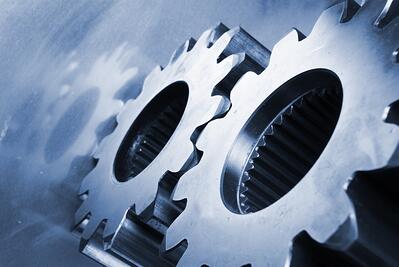 Many companies in today's corporate world of manufacturing have been operating on the same business management and manufacturing software for many years. What does that mean exactly? Is that proof of the traditional bulletproof systems of the past? Or are we seeing companies that become too content with their management solutions? Let's take a look into the past to understand where we need to be at the present.
The Past
First of all, what is ERP? Enterprise resource planning (ERP) is business management software that allows an organization to use a system of integrated applications to manage their business. ERP software integrates all facets of an operation, including product planning, development, manufacturing processes, sales and marketing.
We've all seen this before, ordering inventory out of one system while billing the customer from another and using yet a third system to manage your manufacturing schedule. "All Inclusive" solutions to cover all of these tasks were not readily available in earlier version of ERP solution software. Many solution providers of the past concentrated their software on one major component of the ERP process. That limited the amount of offerings from each manufacturer, forcing companies to purchase multiple solutions from multiple vendors. This isn't all bad though, it's like buying specialty software for every level of your resource planning system. The drawbacks however include working with multiple vendors, trying to stay up to date on software updates, and compatibility issues when trying to implement or intermingle newer technology.
The Present
The decisions you make today may have changed since you've implemented your ERP solution from the past. Your customers have changed, your employees have changed, and the rest of the industry has progressed in technology, so undoubtedly your manufacturing process will eventually need to change. It's easy for a company to confuse increasing their through-put with staying up to speed with their manufacturing process. So what does a modern ERP solution give you that you aren't getting from your old solution? The biggest benefit of a modern solution is "Efficiency". Jumping back and forth from program to program, introducing more points of data entry, and increasing your margin of error. Using paper copies of orders and manually scheduling materials and resources. With modern ERP solutions, you have a single interface. Materials can be automatically managed in the system to be driven by customer orders, inventory, and resources. Then you have to look at the life cycle of your ERP solution. If you've had it implemented for 10+ years already, how much longer can it be supported? As businesses start to broaden their ERP requirements and start looking at full service solutions, what's the stability and longevity of the specialized ERP solution software from your current provider?
The Future
Most ERP solutions are created in module format. You can implement the entire solution at once or piece by piece to ensure a smooth transition. This module-based design allows you to expand your efficiencies over time as well as keep building on the same system you are familiar with. Ask yourself about your current solution. As your requirements change, how flexible is your ERP solution? Pick a solution that will be supported for years to come. Look for a solution that has a strong backbone of software like Microsoft Dynamics. Many ERP solution providers develop software that sits on the Dynamics framework and tailors it for a custom industry (i.e. food and beverage, pharmaceutical, etc.).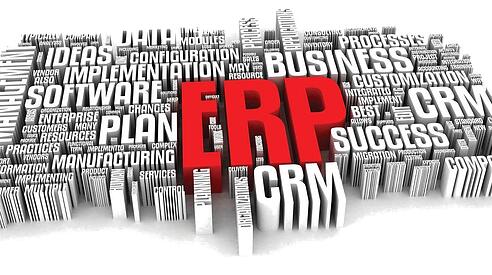 Key Benefits
More Accurate Order Fulfillment

Less Billing Issues to Investigate

Easier and More Accurate Reporting

Lower Learning Cure to Increase User Roles

Higher Productivity from Your Employees

To Host or Not To Host?
Many ERP solutions are offered as both a hosted solution, where your entire ERP solution sits on the solution provider's servers, or as an in house solution residing on your own hardware. While hosted solutions are becoming more popular, in house solutions are still faster for moving large amounts of data. You'll need to make sure your network infrastructure can also support large amounts of data being transferred back and forth to a hosted solution. For mobility, hosted solutions are often easier to access outside of the company for remote management. While some solution providers have created mobile apps for ERP, you'll need to ask yourself what is more important, mobility or speed.
Conclusion
No matter what your current ERP solution is, even though it may be battle tested, ask yourself the following questions:
What are the inefficiencies?

What obstacles do you face in the manufacturing process, and are they caused by an outdated solution?

What is the overall business impact of those obstacles and inefficiencies?

Are there any data security concerns with your older system?

Where do you want to be with your ERP process, and will a modern solution get you there?
To find out more about ERP solutions, discuss the future of your ERP solution, or have a network and server assessment performed on your current infrastructure, contact NetWork Center, Inc.