There may be times when you want to be on a "Do not disturb" status but still accept messages from an individual (like your boss) or maybe a group of select individuals. Or, perhaps you want an individual to only be able to see your name and email address but not allow contact through Lync; with the various Relationship settings in Microsoft Lync, this is easy to set up.
First, open your Lync window and select the Relationships tab.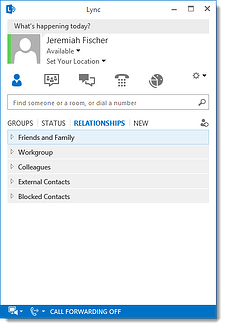 Here you can see the default groups that are offered to you. As of right now, you cannot edit these group names, add more, or remove any. Each group will provide you with a description of what individuals in that group can see about you and if they are allowed to contact you or not.

Notice the tooltip in the image below. It states that individuals in your Workgroup can contact you even in a "Do Not Disturb" status. The tooltip was fabricated to show you a side-by-side comparison. The descriptions are listed when you select the actual Relationship from the sub-menu you'll learn about below.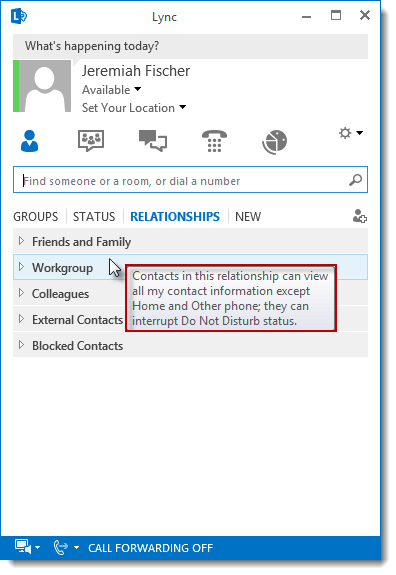 Adding individuals isn't exactly the same as adding them to
your custom groups in the Groups tab. The contact must first be in a custom group or your Frequent Contacts list to add them into a Relationship group.


First, locate the individual's name in one of your custom groups or Frequent Contacts list. Then, right-click their name and hover over "Change Privacy Relationship" then select the group you wish to have that contact in.
Here is where the full descriptions are located for each group. Select the one that applies best to your specific scenario. In this case, I'm adding my direct manager to my Workgroup so he can contact me even when I'm in a "Do not disturb" status.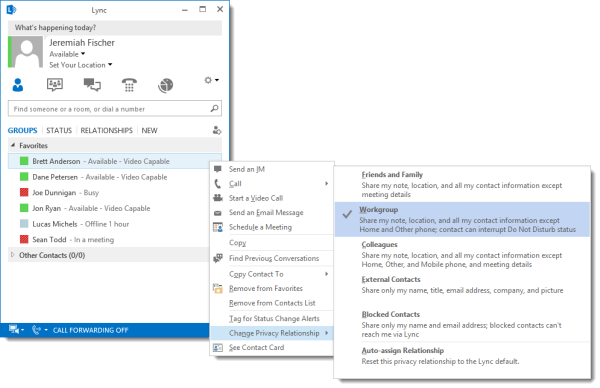 Once you have completed the above steps, you should be able to see the contacts you selected for each group in the Relationships tab. And, remember that the contact will now be able to send you a message even if you're in a "Do not disturb" mode. You can add as many contacts as you like to each group, but a contact cannot be in more than one group at a time.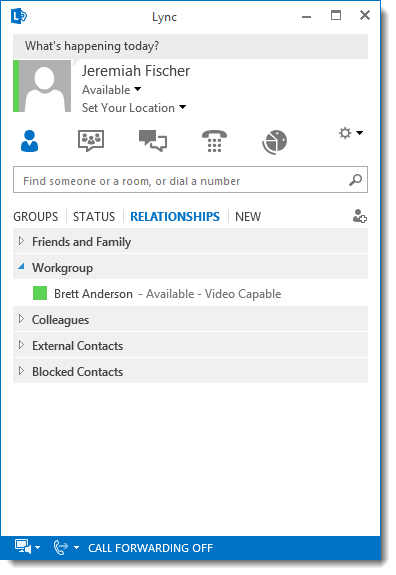 If you have any questions about Lync or want to know more, please contact NetWork Center, Inc.