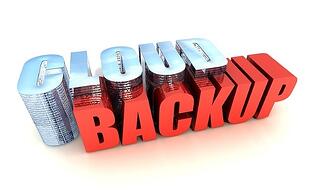 In the ever changing technology of the digital world, company data has become one of the most important parts of a successful business. Not only the retention of data but also having reliable access to it. Imagine this scenario: Your business has multiple locations in the Mid-West that access data from a core location. A power grid goes offline due to iced up lines. How does that affect all locations? Are you prepared for this today? Or do you just plan to react to it when it happens? Take into account this scenario: Suddenly you are unable to access your data on your server. With the recent growth of RansomWare (where your data is held hostage by hackers) are you protected, and how do you continue to do business? Or even in the case of everyday hardware failure, are you backing up your data, and if so, what level of redundancy do you have to be able to access it?
It is easy for a business to have a false sense of security when it comes to their data. Having a firewall or anti-virus program is not enough protection from everyday threats. It is absolutely imperative to have a Data Backup & Recovery and Disaster Recovery plan to ensure the highest level of protection. Two of the DR's of business continuity. Let's take a look at what Disaster Recovery and Data Recovery really are.
Data Recovery
Probably the most common form of business continuity practiced, Data Backup and Recovery is the most affordable way to protect your business from a catastrophic event. But many people don't truly understand that there is more to just backing up data than copying it to a network share.
In a typical Data Backup and Recovery solution, the best practice is to write the backups to a local device such as a NAS or External Hard Drive. These backups allow you to take advantage of two levels of protection: server drive RAID failure protection; and local file recovery from an external source. In this example if your server were to crash you would still be able to recover files from a second source.
Any type of backup is better than having nothing, but to achieve a higher level of business continuity you should also have a Disaster Recovery plan as well. What if your building experiences a fire, break in, or natural disaster? Your onsite backup will not be enough to continue operating your business at a normal level. That's where Disaster Recovery comes into play.
Disaster Recovery
"It will never happen to us." "What is really the likelihood of a tornado hitting our building?" "I have a hard time justifying the additional cost of Data and Disaster Recovery." All responses to the question of Disaster Recovery protection.
Disaster Recovery allows companies to save data to an offsite location for just that reason. It is a best practice to save data locally for fast recovery and offsite for disaster recovery. The traditional way to achieve this was to copy data to tape drives and store a daily backup offsite. Cloud technology allows you to get rid of the time and security risk of tape drives. Now that you have a disaster recovery option and a way to store your data locally and offsite, how do you keep your company processing data with no interruptions in the event you are unable to access your data?
Data Replication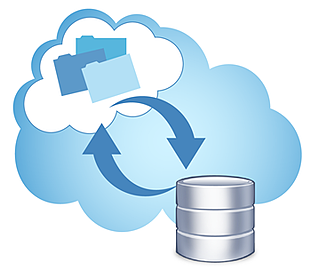 In the ice storm scenario above we discussed multiple locations accessing data from a core business location. If one of the external locations goes down, that location alone is only affected. But if your core server location goes down, all external locations are unable to access the core server data and applications. The only way to achieve high availability of your data is to replicate it to a second location.
Data and Compute Replication is a technology that allows you to make a copy of your core server data and applications and place it on hardware at a second site. The second site is usually the site with the best network connectivity the furthest away from the core site. With failover technologies, if the core server goes down, the system automatically fails over to the DR site. This allows all other locations to continue to access data and applications while the core site recovers from the event. This solution can also act as your Disaster Recovery Data Solution but would also want to be tied to a separate local Data Backup solution for faster file recovery in the event of lost data.
Conclusion
Now that we've given you some ideas and options to improve your business continuity, where do you go from here? A data backup and recovery assessment might be necessary to review your current solution to determine which of the three DR's you have or need. Contact us to discuss your infrastructure and business continuity plan to see where you stand.